Today would have been Margot's 13th birthday. I wanted to do something to commemorate the day but I did not have many ideas.
We had made plans to go to the horse races, a first for all of us. I have a friend I affectionately refer to as my adopted godfather who enjoys going to the track and I had invited my family along with.
On the way I mentioned to Carissa that I wanted to do something for Margot's birthday but I couldn't think of something that felt right. She said we should get a cake and I said, "That's what I was thinking too!" It had been the only idea I had that I hadn't immediately dismissed.
So on the way home we went by the grocery store and got a cake. After dinner, we put 13 candles in the cake and blew them out together. We talked about Margot a little bit. We looked at some of her baby pictures which led to a conversation about hair color and that was about it.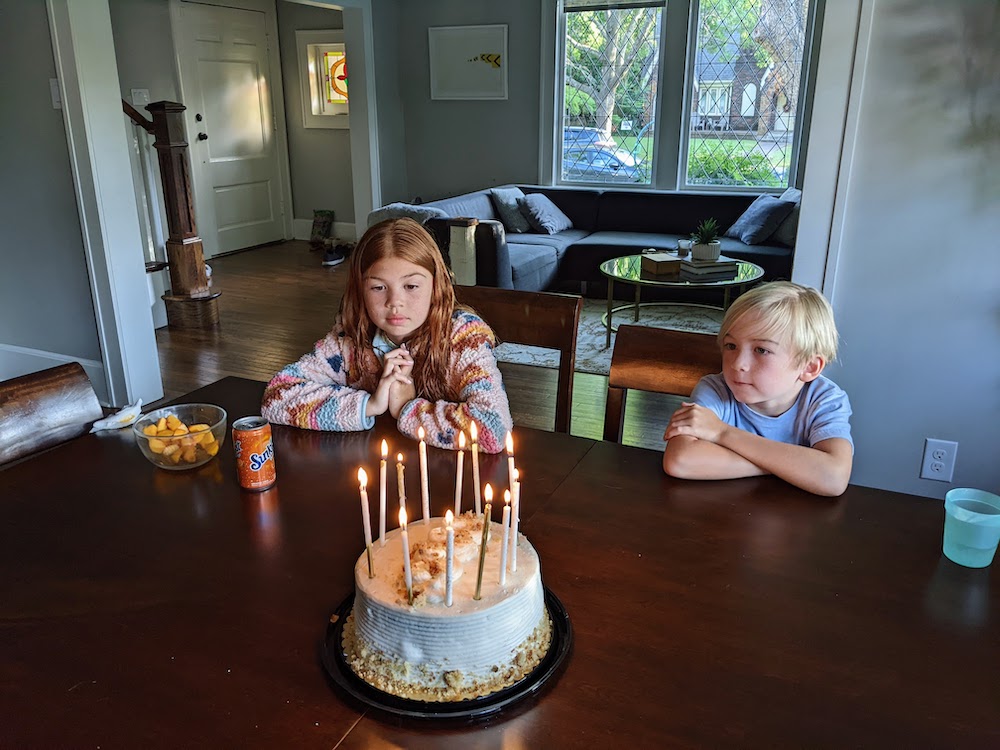 Twelve years is a long time. It is odd to say, but it's nice to be able to think about and talk about Margot without being immediately hit with intense sadness. It's more of a distant sadness.
Tonight Lucy made Milo a bed in her room and they're both sleeping in her room. We had grateful time as a family and Milo was grateful for Margot's birthday. 🥲
---
---